FOR IMMEDIATE AFROSPEAR RELEASE: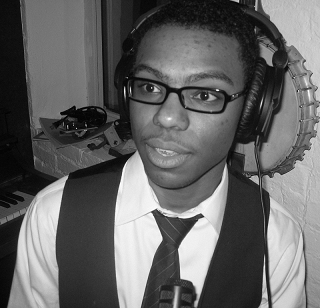 In Washington Post, AfroSpear's Jared Roebuck supports Barack Obama in criticism of negative Rap lyrics.
In an article today entitled,
"Obama Reaches Out With Tough Love,"
the Washington Post quotes the AfroSpear's Jared Roebuck of the
Lies Before Breakfast
blog.
With Obama criticizing Black rappers who use misoginistic lyrics, Jared Roebuck of the Lies Before Breakfast AfroSpear blog adds,
"I consider myself a hip-hop child, but I think his criticism is right on," said Jared Roebuck, 21, a black student at City College of New York who attended one of Obama's speeches and wrote about it on his [AfroSpear] blog. WaPost
In an e-mail interview this morning with the Francis L. Holland Blog, Jared said:
First off, to Francis thanks for getting the word out about this Washington Post interview. I appreciate the love and support you've given me since I reached out to you a while back. Secondly, this movement has a lot of talent and promise. I'm certain this is first of many MSM appearances that will be made by members of the Afrospear. I'm proud to be a part of this community, and to work with such talented and interesting people. Lets keep the movement strong.

We're proud of you, too, Jared.
Because of Jared's diligent and insightful Afro-blogging, the AfroSpear has a visible presence in the presidential election campaign, with a member quoted in the national media supporting Barack Obama.
One Love! One Nation Under an AfroSpear!
Francis L. Holland, Esq.
francislholland@yahoo.com